When it comes to planning a memorable getaway, Guanacaste, Costa Rica, is a destination that should be high on your list. While many travelers flock to this stunning region during the dry season, there's a hidden gem that lies within the green season. From weather to prices and even sunsets, visiting the province of Guanacaste during the green season is a great idea!
Contrary to online weather reports, it does not rain all day during the green season in Guanacaste! You will still see plenty of sunshine throughout the day, with rain usually coming in the late afternoon or overnight. So, you can still enjoy a full beach day and let the sound of the rain lull you into your afternoon siesta.
If you are considering investing in a vacation home in Costa Rica or just want to enjoy your vacation in an oceanfront villa, you will find beauty, benefits, and unique experiences await you in Guanacaste during the green season.
Embrace Nature's Vibrant Colors
While much of Costa Rica is covered by rainforest, the Guanacaste region is known for its tropical dry forest, which is a unique and endangered ecosystem. The green season in Guanacaste, which typically spans from May to November, offers a breathtaking display of nature's vibrant colors. As the rains quench the dry land, lush greenery blankets the region, transforming it into a tropical paradise. The transformation makes it almost unrecognizable compared to the dry season! This explosion of life creates an atmosphere of rejuvenation and serenity, making it an ideal time to immerse yourself in Guanacaste's natural wonders.
Imagine waking up to the soothing sound of raindrops on the leaves, stepping out onto your balcony in your oceanfront villa, and witnessing the rain-kissed landscape glistening under the golden sunlight. The lush tropical forests, cascading waterfalls, and blooming flowers create a picturesque backdrop that will leave you awe-inspired and create lasting memories as you click away to capture the beautiful moments on your camera.
The green season is also the best time of the year for viewing the vibrant sunsets you have probably heard about, especially along the coast. The clouds, which are nearly non-existent in the dry season, create a colorful backdrop for all the gold, orange, pink, and purple hues the end of the day brings. Watching this colorful majesty unfold from the balcony of your oceanfront villa in Costa Rica will be your favorite part of your trip!
Escape the Crowds
One of the greatest advantages of visiting Guanacaste during the green season is the opportunity to escape the crowds. Unlike the peak dry season, where popular attractions and beaches can get crowded with tourists, the green season offers a more serene and intimate experience. Imagine having pristine beaches, tranquil hiking trails, and breathtaking viewpoints all to yourself!
If you're considering investing in property, like a vacation home in Costa Rica, this is a great time to explore Guanacaste's real estate market and find your dream property. With fewer visitors, you can take your time, consult with local experts, and make well-informed decisions about oceanfront villas or other properties that align with your desires. This may also be the best time to purchase property in Costa Rica because the low season usually means lower prices, as well.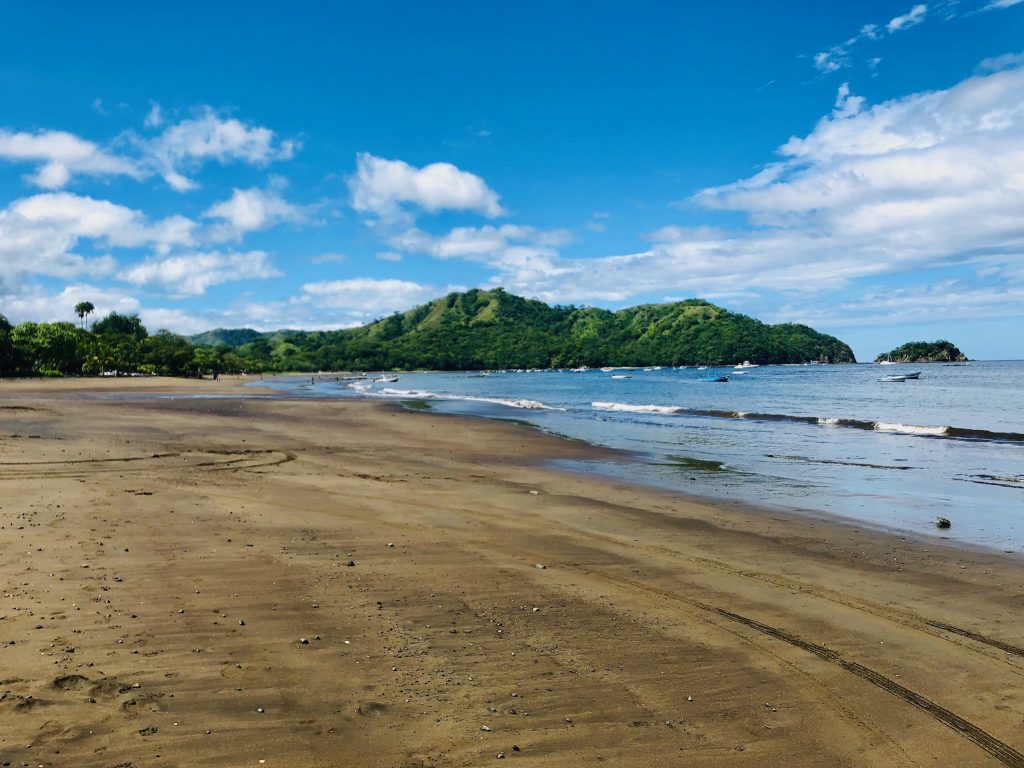 Lower Prices and Enhanced Hospitality
As mentioned above, another compelling reason to visit Guanacaste during the green season is the cost-saving opportunities and enhanced hospitality. As the demand for accommodations and tours decreases, you can find attractive deals and discounts on vacation rentals, including luxury oceanfront villas, and activities such as tours and entrance fees. This allows you to enjoy a luxurious experience at a more affordable price point.
Moreover, with fewer visitors, you may notice a heightened level of personal attention and warm hospitality from the locals. From the hotel staff to tour guides, you'll receive personalized service and insider tips on the best places to visit, dine, and explore. This creates a more intimate and immersive experience, allowing you to connect with the local culture and possibly forge lasting friendships.
Thriving Wildlife Encounters
Guanacaste's green season is a boon for wildlife enthusiasts and nature lovers. The rain revives the region's dry forest ecosystem, attracting a myriad of fascinating creatures. Explore national parks and nature reserves, such as Rincon de la Vieja and Palo Verde, where you can spot vibrant bird species, howler monkeys, sloths, crocodiles, and more.
Taking a guided tour during the green season enhances your chances of encountering unique wildlife sightings, such as sea turtles nesting along the Pacific Coast. One of the largest mass nesting sites takes place right along the Nicoya Peninsula on Ostional Beach. Called the arribada, this is one of only nine such locations for mass Olive Ridley Sea Turtles to nest. They come by the hundreds and it hits its peak during the green season! Witnessing this circle of life unfold before your eyes is a truly awe-inspiring experience.
Enjoy Adventurous Activities
Contrary to popular belief, the green season doesn't dampen the excitement and adventure in Guanacaste. If anything, it amplifies it. The rivers swell, offering thrilling whitewater rafting adventures. The trails through the tropical dry forest become more adventurous, inviting you to hike through dense foliage and discover secret waterfalls – many that only exist during the green season. The ocean's waves entice surfers to ride exhilarating breaks. In fact, the largest waves at the infamous Witch's Rock surf break can be found during the green season.
The green season also provides ideal conditions for ziplining, ATV tours, horseback riding, and exploring volcanic landscapes. With fewer crowds, you can fully immerse yourself in these thrilling activities while relishing the lushness of the nature surrounding you.
Guanacaste, Costa Rica, beckons visitors during the green season with its vibrant colors, tranquility, and unique experiences. Staying in a vacation home in Costa Rica, particularly oceanfront villas, allows you to truly embrace the beauty of this region at its most vibrant.
Escape the crowds, see abundant flora and fauna, enjoy lower prices, and savor enhanced hospitality while immersing yourself in thriving wildlife encounters and adventurous activities. Discover the hidden wonders of Guanacaste during the green season and create cherished memories that will last a lifetime!
Find your perfect vacation spot on Guanacaste's Golden Coast!We offer affordable condos and luxurious oceanfront villas in Costa Rica with add-ons such as car rentals, tours, in-house services, and vacation specialists to help you have the trip of your dreams. Contact us today at (506) 8917-3917 or
richcoastvacations@gmail.com.
Written by Jennifer LaCharite – Costa Consultants, International